How working flexibly can help you balance work and life as you save for a more secure future.
Family responsibilities and working aren't always compatible, as many Australian women find out when they're tugged in what can feel like a dozen directions at once.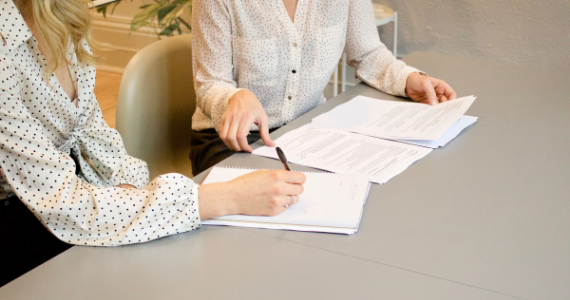 Whether it's caring for young children, supporting teens through the adolescent years or giving an ageing family the help they need to stay at home or manage their affairs, there are several stages in life when doing full-time hours can be difficult, if not impossible. Many women find that working part-time or taking a career break is the best way to manage the juggle.
One consequence of having to deal with so many competing demands is that there's little time or energy left to devote to thinking about your long-term financial position. This is particularly important for women because, while parenting roles are starting to change and more men are now taking paternity leave, women are still falling behind in their super balances.
Here are a few of the reasons why that's happening – and why it's vital to take a few moments to consider how you can continue to save for your future financial security if you interrupt or step back from your full-time career.
Women choose to take an average of five years out of the workforce1 to care for children or a family member, while men are more likely to continue working full-time throughout their careers.

Women account for 68.7 per cent of all those working part-time.2

Women often earn less than men. The gender pay gap – the difference between male and female average earnings – is 14 per cent in Australia, according to the Workplace Gender Equality Agency.3  
During any significant workplace break, your rate of super growth can really slow down. And, once you've fallen behind, it can be hard to catch up when your available hours and being permanently 'on call' limit your work options.
The key to making the most of any savings plan, and that's effectively what super is, is consistency – regular contributions to build the balance and let compounding returns do their work.4 Working part time can ensure your retirement nest-egg continues to grow, if not quite as fast – and, if you wish, you can make voluntary contributions to speed up the growth. Part-time work can also help you stay in your career, making it easier to return to full-time work later on if you choose to.
So, could a new way of working work for you?
Choose the way you want to work
How you shape your working life is something for you and your employer to decide together, keeping in mind the kind of work you're being paid to do. For example, if a large part of your day is spent collaborating with colleagues and clients, you'll need a different structure from someone who spends much of her time working alone, avoiding distractions at all costs. Here are some options to consider:
Reduce your working hours – when you have children or other responsibilities, reducing your working hours to, say, a three- or four-day week can ease the pressure.

Split your work between home and on-site – many women find they can work full-time as long as they have the option of working from home one or two days a week.

Time-shift the working day – starting and leaving either earlier or later than the typical '9 to 5' can work for women who need to drop off or pick up children from school.
Stay alert to the pitfalls
Some studies have shown that, in general, flexible working reduces stress and promotes health and wellbeing. But that isn't automatically true. There are a few things to consider in deciding what would work best for you.
Being constantly 'on' – if your boss or colleagues appear to resent the time you spend at home, you could feel pressured to prove you're earning your salary. That could mean jumping on texts and emails any time of the day or night, or working much longer hours than if you went into the office. Keep an eye on the hours you're doing, whether on-site or off.

Working excess hours – if it's really not possible to fit five days' work into four, you could end up working one day a week for free. Be vigilant about logging the hours you do, sharing them regularly with your manager, and having conversations about how your hours are going.

The isolation factor – if you're someone who thrives on human company and discussion, you might feel isolated if you spend too much time alone at home. When discussing a more longer-term arrangement of split hours between home and on-site, keep a note of your mental health to help find the right balance
None of these issues are impossible to overcome, but it's good to think through what would work best for you before negotiating a solution. As long as you're clear about your rights as well as your needs, flexible working could enable you to make the most of your skills and experience and maintain the career you've worked hard for as you continue to build your super balance to fund a comfortable retirement.
As always, call us on if you would like to discuss further.
1 https://www.womeninsuper.com.au/content/the-facts-about-women-and-super/gjumzs
2 https://www.employment.gov.au/newsroom/statistical-snapshot-women-australian-workforce
3 https://www.wgea.gov.au/data/fact-sheets/australias-gender-pay-gap-statistics
4 https://mahopacmoney.com/2019/04/28/the-power-of-consistent-saving-and-compound-interest/
Source: MLC July 2021
Important information and disclaimer
This article has been prepared by NULIS Nominees (Australia) Limited ABN 80 008 515 633 AFSL 236465 (NULIS) as trustee of the MLC Super Fund ABN 70 732 426 024. The information in this article is current as at June 2021 but may cease to be accurate in the future.
NULIS is part of the group of companies comprising IOOF Holdings Ltd ABN 49 100 103 722 and its related bodies corporate (IOOF Group).
Opinions constitute our judgement at the time of preparation. In some cases information has been provided to us by third parties and while that information is believed to be accurate and reliable, its accuracy is not guaranteed in any way.
To the extent that the information in this article is or contains advice, it does not take into account any particular person's objectives, financial situation or needs. Before acting on the information, you should consider the relevant Product Disclosure Statement, consider the product's appropriateness to you having regard to your personal objectives, financial situation and needs, and consider obtaining independent advice. The Product Disclosure Statement for the MLC Super Fund is available at https://www.mlc.com.au/personal/superannuation/products or can be obtained by calling 132 652 (Monday to Friday between 8am and 6pm AEST/AEDT). Returns are not guaranteed and past performance is not a reliable indicator of future performance. The value of an investment may rise or fall with the changes in the market. You should not rely on this article to determine your personal tax obligations. Please consult a registered tax agent for this purpose. Subject to terms implied by law and which cannot be excluded, neither NULIS nor any member of the IOOF Group accepts responsibility for any loss or liability incurred by you in respect of any error, omission or misrepresentation in the information in this communication.