If you're someone who follows the news closely, you've probably come across coverage about cryptocurrencies, especially Bitcoin, the first and best-known cryptocurrency.
There're been quite a few stories of people claiming to have become wealthy from cryptocurrency investing. There's a family in the Netherlands that sold everything to bet all they have on Bitcoin!1
What's going on? Do cryptocurrencies represent the first steps of ground-breaking change in the economic system, or is it more like walking into a casino in the hope of lucking it?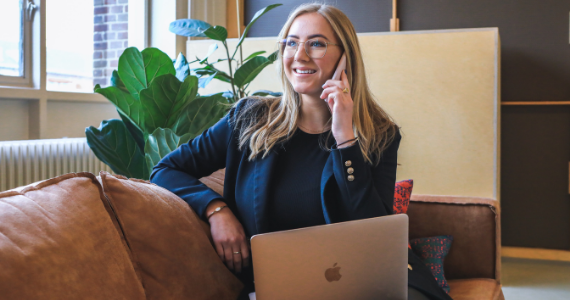 Before we answer that, it's useful to touch on what cryptocurrencies are.
A cryptocurrency, such as Bitcoin, is a type of digital currency created by computer code. They're issued privately and sit outside of traditional banking and government systems.
Unlike the Reserve Bank of Australia (RBA), which issues the Australian dollar and influences its value, no single authority or central bank is involved in issuing and verifying cryptocurrency transactions. Instead, cryptocurrency issuance and transactions are carried out by a network of nodes called the blockchain.
Reasons for interest in cryptocurrencies
Recently, the value of the global cryptocurrency market rose above US$2 trillion2 with Bitcoin valued at around US$930 billion3 of that figure.
The case for cryptocurrencies appears to rest on two grounds.
Firstly, cryptocurrencies are positioned as being preferable to having money in the bank as central banks, like the RBA, have pushed official interest rates in many countries to near zero.4
This thinking triggered electric car maker Tesla, earlier this year, to buy US$1.5 billion of Bitcoin, putting a rocket under the cryptocurrency's price.5 Emphasising the point, Tesla-founder Elon Musk described Bitcoin as "a less dumb form of liquidity than cash."6
Secondly, cryptocurrencies, especially, Bitcoin, is presented as a protection against inflation — 'digital gold' being the favoured term.
Like gold, cryptocurrencies don't provide an income stream. There are no dividends or interest payments from investing in cryptocurrencies (or gold). They just rise or fall in value.
Bitcoin's price has gone on a wild ride over the past few months as Elon Musk has been toing and froing on the topic.
In May, he announced that Tesla had "suspended purchases using Bitcoin amid concerns about the rapidly increasing use of fossil fuels" used in 'mining'7 the cryptocurrency, which prompted a big sell-off in crypto markets.
By July, there was another change of tune when he said that Tesla was "most likely to start accepting it [Bitcoin] as payment again."8
Big swings in value
It's difficult to think of Bitcoin (or any other cryptocurrency) as a stable financial asset, let alone a currency, when its value can be blown around so much by one businessperson's statements and tweets.
This helps to explain why most major investment companies have held back from investing in cryptocurrencies, so far.
One study found that "the volatility of Bitcoin prices is extreme and almost 10 times higher than the volatility of major exchange rates (US dollar against the euro and the yen)."9
All up, Bitcoin remains an extremely volatile asset, and its future worth remains a guess.
Seek help from a professional
If you value the experience of experts in other aspects of your life, don't discount it when it comes to managing your life savings.
A financial adviser is not just someone who helps with investments. Their job is to help you with every aspect of your financial life — savings, insurance, tax, debt — while keeping you on track to achieve your goals.
More importantly, they can answer questions like:
What age can I stop working and retire?

What strategies can I use to build my wealth?

How can I ensure my wealth is transferred to my children?
If your to-do list is endless and you never quite have time to tackle your personal finances, a financial adviser may help to set you on the right track.
 
Need for strong security and storage
Another hurdle that needs addressing is security and storage of crypto assets.  
The ownership of crypto assets is established by controlling a password, or 'private key'. If that password is lost or stolen, the crypto asset is lost forever.
Securing storage by password, alone, exposes crypto assets to the risk of getting hacked, which is a live issue in an era where data breaches are sadly common.
 
Risk from governments' actions
Perhaps more than anything else, the risk that governments may clamp down on cryptocurrencies is the biggest headwind against greater acceptance of crypto assets.  
China, which has been a hothouse of cryptocurrency activity, particularly, cryptocurrency 'mining,'10 has come down hard on the digital currency industry.11
However, cold attitudes towards cryptocurrencies are not confined to China.
US Treasury Secretary Janet Yellen has described Bitcoin as, "… a highly speculative asset ……and I do worry about potential losses that investors can suffer."12
In the UK, the Financial Conduct Authority has warned that consumers who invest in cryptocurrencies "should be prepared to lose all their money."13
 
And the answer is…
So back to the question at the beginning of this article: do cryptocurrencies represent the first steps of ground-breaking change in the economic system, or is it more like walking into a casino in the hope of lucking it?
It's too early to know whether cryptocurrencies are a revolutionary breakthrough that can deliver long-term benefit to societies and economies.
One possibility is that the technology behind cryptocurrencies, the blockchain, may have a bigger impact than cryptocurrencies themselves. If that turns out to be the case, companies and industries using blockchain technology in commercially productive ways could potentially gain investor attention.
For now, it means that by default, cryptocurrencies look more like a gamble, built on hope that putting money into them will somehow work out.
Cryptocurrencies have "no intrinsic value",14 and don't provide dividends or interest payments. Financial assets generally do.
Source: MLC September 2021
1 The Netherlands man who sold everything for bitcoin calls it the best decision he ever made — and now he's swarmed by fans who agree. Herwin Thole, Business Insider Nederland, 6 December 2017, https://www.businessinsider.com.au/didi-taihuttu-sold-everything-for-bitcoin-fans-2017-12, accessed 3 September 2021.
2 Crypto Market Retakes $2 Trillion Market Cap Amid Bitcoin Gains. Joanna Ossinger, 15 August 2021, https://www.bloomberg.com/news/articles/2021-08-15/crypto-market-retakes-2-trillion-market-cap-amid-bitcoin-gains, accessed 3 September 2021.
3 Market Capitalization (USD). The total USD value of bitcoin in circulation. 3 September 2021, blockchain.com/charts/market-cap, accessed 3 September 2021.
4 RBA Table F 13 – Reserve Bank of Australia, International official interest rates, https://www.rba.gov.au/statistics/tables/xls/f13hist.xls, accessed 3 September 2021.
5 Bitcoin's market value hits $1 trillion for first time ever as the cryptocurrency continues to rise. Noah Mansker, New York Port. 22 February 2021. https://www.news.com.au/finance/money/investing/bitcoins-market-value-hits-1-trillion-for-first-time-ever-as-the-cryptocurrency-continues-to-rise/news-story/dabc2e866d1691444c51cc284fbef261, accessed 3 September 2021.
6 Ibid.
7 'Mining' is the process of verifying cryptocurrency transactions. It involves solving complex mathematical problems.
8 Bitcoin climbs as Elon Musk says Tesla 'likely' to accept it again. 22 July 2021, bbc.com/news/business-57924354, accessed 3 September 2021.
9 The volatility of Bitcoin and its role as a medium of exchange and a store of value. Empirical Economics (2021). Dirk G Baur and Thomas Dimpfl, 5 January 2021, https://link.springer.com/article/10.1007/s00181-020-01990-5 accessed 3 September 2021.
10 'Mining' is the process of verifying cryptocurrency transactions by solving complex mathematical puzzles.
11 China's war on bitcoin just hit a new level with its latest crypto crackdown. MacKenzie Sigalos, 7 July 2021, https://www.cnbc.com/2021/07/06/china-cracks-down-on-crypto-related-services-in-ongoing-war-on-bitcoin.html, accessed 3 September 2021.
12 Yellen sounds warning about 'extremely inefficient' bitcoin. Jeff Cox, 22 February 2021, https://www.cnbc.com/2021/02/22/yellen-sounds-warning-about-extremely-inefficient-bitcoin.html, accessed 3 September 2021.
13 Ibid.
14 Cryptocurrency has 'no intrinsic value' and investors could 'lose all your money', says Bank of England chief. Adam Smith, 28 May 2021, https://finance.yahoo.com/news/cryptocurrency-no-intrinsic-value-investors-163626143.html, accessed 7 September 2021.
Important information and disclaimer
This article has been prepared by MLC Investments Limited (MLCI) ABN 30 002 641 661 AFSL 230705. The information in this article is current as at September 2021 but may cease to be accurate in the future.MLCI is part of the group of companies comprising IOOF Holdings Ltd ABN 49 100 103 722 and its related bodies corporate (IOOF Group).Opinions constitute our judgement at the time of preparation. In some cases information has been provided to us by third parties and while that information is believed to be accurate and reliable, its accuracy is not guaranteed in any way.The information in this communication is general in nature and doesn't take into account your objectives, financial situation or needs. Because of that, you should consider obtaining independent advice before making any financial decisions based on this information. You should not rely on this communication to determine your personal tax obligations.  Please consult a registered tax agent for this purpose. Past performance is not a reliable indicator of future performance. The value of an investment may rise or fall with the changes in the market.Subject to terms implied by law and which cannot be excluded, neither MLCI nor any member of the IOOF group accepts responsibility for any loss or liability incurred by you in respect of any error, omission or misrepresentation in the information in this communication.