As we age, we may require additional support to maintain our independence and quality of life. For many seniors, this can involve accessing home care services that help with daily tasks like cooking, cleaning, and personal care. One way to access more comprehensive home care services is by applying for a higher level home care package. In this article, we will discuss the steps involved in applying for a higher level home care package.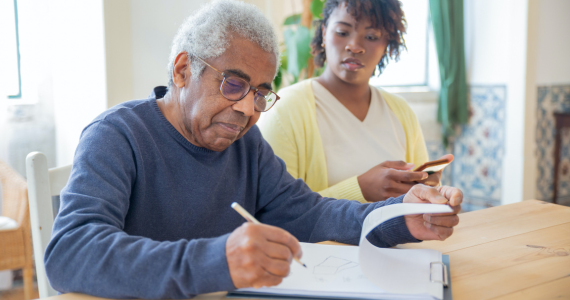 1. Determine Your Eligibility
The first step in applying for a higher level home care package is to determine your eligibility. To be eligible, you must be assessed as requiring a higher level of care than what is provided by a lower level package. You will need to undergo an assessment by an Aged Care Assessment Team (ACAT) or a Regional Assessment Service (RAS) to determine your eligibility. These assessments are conducted in your home and assess your level of care needs, health, and lifestyle.
2. Choose a Home Care Provider
Once you have been assessed as eligible for a higher level home care package, you can begin researching and selecting a home care provider. Look for providers that offer services that align with your needs and preferences. You may want to consider factors such as location, pricing, and the quality of care provided. Online directories such as Aged Care Online can provide you with a free, comprehensive list of home care providers that service your area. 
3. Develop a Care Plan
With the help of your chosen home care provider, you will need to develop a care plan that outlines your care needs and preferences. The care plan will be reviewed regularly to ensure that it is meeting your needs and can be adjusted as necessary.
4. Apply for a Home Care Package
Once you have determined your eligibility, selected a home care provider, and developed a care plan, you can apply for a home care package through the My Aged Care website. You will need to provide information about your care needs and preferences, as well as your financial situation. Your application will be reviewed, and you will be notified of the outcome.
5. Accept Your Home Care Package
If your application is successful, you will be offered a home care package. You will have 56 days to accept the package, during which time you can negotiate the terms of the package, including the services provided and the pricing. Once you have accepted the package, you can begin receiving home care services.
Applying for a higher level home care package can be a complex process, but it is an important step in accessing the care and support you need to maintain your independence and quality of life. By following the steps outlined in this article, you can navigate the application process with confidence and find the right home care provider to meet your needs.
Where can I find a Home Care Package Provider?
Home Care Packages are available Australia-wide. To begin your search for home care providers in your area, simply click on your state below:
to find out more about Home Care packages, contact us on 02 9554 3566.
Source:
This article was originally published on https://agedcareonline.com.au/2023/03/How-Can-I-Apply-for-a-Higher-Level-Home-Care-Package. Reproduced with permission of DPS Publishing.
Important:
This provides general information and hasn't taken your circumstances into account.  It's important to consider your particular circumstances before deciding what's right for you. Although the information is from sources considered reliable, we do not guarantee that it is accurate or complete. You should not rely upon it and should seek qualified advice before making any investment decision. Except where liability under any statute cannot be excluded, we do not accept any liability (whether under contract, tort or otherwise) for any resulting loss or damage of the reader or any other person. 
Any information provided by the author detailed above is separate and external to our business. Our business does not take any responsibility for any action or any service provided by the author. Any links have been provided with permission for information purposes only and will take you to external websites, which are not connected to our company in any way. Note: Our company does not endorse and is not responsible for the accuracy of the contents/information contained within the linked site(s) accessible from this page.