Unsure about whether to lock down your interest rate for a period with a fixed rate home loan, or take your chances with a variable rate home loan? 
It's a decision everyone faces – from first-home buyers right through to investors – at various points in a loan's life.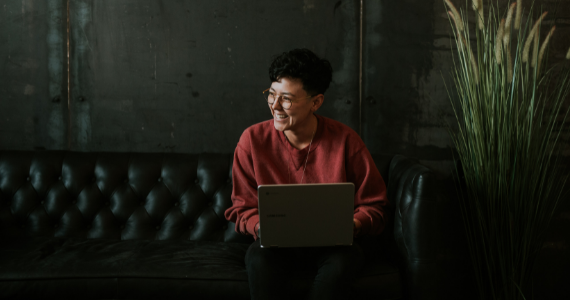 The choice can cause anxiety and confusion for some people because there's no one-size-fits-all answer as to which option is better, and it can be hard to predict interest rate movements. Whether to go fixed or variable will depend on your unique circumstances. 
That's one of the many reasons why many buyers turn to a mortgage broker. Brokers have tried-and-true methods designed to help you understand how different loan types and interest rate changes can impact your plans and priorities.
So how would a broker help you pick between fixed or variable?
The answer to this question may depend on your requirements and objectives which you should establish up front.
"One of the first questions is, what's more important to you: the stability of knowing your repayments are going to stay the same? Or the flexibility to make unlimited repayments with no penalty?" says an MFAA accredited finance broker. 
"If you want to have a loan that is fully flexible where you can make unlimited extra repayments with no penalty, a fixed rate may not be the most suitable option because you are usually limited with the extra repayments you can make."
If extra features like redraw facilities and offset accounts are important to you, that may also weigh into your choice.
"If somebody wants an offset account, there's just a handful of lenders that have a 100 per cent offset account linked to a fixed rate home loan. It's about finding out what their goals are, what their needs are."
Your decision needs to work for you
Fixed rate loans provide confidence that rate changes won't affect you – but that works both ways. You won't pay more if rates rise but you won't benefit if rates drop. Certainty may be your highest priority if you have a fixed budget.
Variable rate home loans come with less certainty but generally more freedom to pay off your loan faster. Being open to the changes in interest rates often allows you to access loans with more flexible and attractive features.
Variable rate loans may make it easier if you're thinking about selling your home soon, or want to switch loans if you find a better deal, because fixed-rate home loans often have penalty fees for those wanting to get out early.
Best of both worlds?
Splitting your home loan usually gives you some of the benefits of both a fixed and a variable loan, which may make it an attractive third option to consider. There's usually no limit on how you split your loan, provided that the relevant lender offers this option.
"(One of) the reasons to split is to hedge your bets a bit. It gives you peace of mind that a certain portion of your loan is not going to have any variation, as well as the variable component where you can make unlimited extra repayments," says the MFAA accredited finance broker.
As you can see, there are a lot of things to consider. It is always recommended you read any loan product's fine-print carefully if making financial product decisions yourself, or find a reputable, accredited and trustworthy mortgage broker to help you navigate the experience.
Contact us if you'd like more information about applying for a home loan on 02 9554 3566.
Source: MFAA
Reproduced with the permission of the Mortgage and Finance Association of Australia (MFAA)
Important:
This provides general information and hasn't taken your circumstances into account.  It's important to consider your particular circumstances before deciding what's right for you. Although the information is from sources considered reliable, we do not guarantee that it is accurate or complete. You should not rely upon it and should seek qualified advice before making any investment decision. Except where liability under any statute cannot be excluded, we do not accept any liability (whether under contract, tort or otherwise) for any resulting loss or damage of the reader or any other person.  Past performance is not a reliable guide to future returns.
Any information provided by the author detailed above is separate and external to our business and our Licensee. Neither our business nor our Licensee takes any responsibility for any action or any service provided by the author.
Any links have been provided with permission for information purposes only and will take you to external websites, which are not connected to our company in any way. Note: Our company does not endorse and is not responsible for the accuracy of the contents/information contained within the linked site(s) accessible from this page.