If you need extra cash, you may be able to redraw or borrow against your home loan. Keep reading to find out whether these options are right for you.
Can I redraw?
Chances are if you've made a habit of paying more than your minimum scheduled repayments, then you'll have money available for redraw. If you have internet banking, you may be able to check what, if any, funds you've available to redraw.
You could use this money to pay for unexpected expenses that pop up or for planned things such as holidays, renovations, school fees or a new car just to name a few. You can't use your redraw for business purposes however.
Sometimes fixed rate loans have restrictions. Variable-rate loans are usually more flexible when it comes to redraw. Check with your banking specialist to see if it's available with your loan or look at switching if it's a feature you would like. Keep in mind that redraw is not available for construction loans.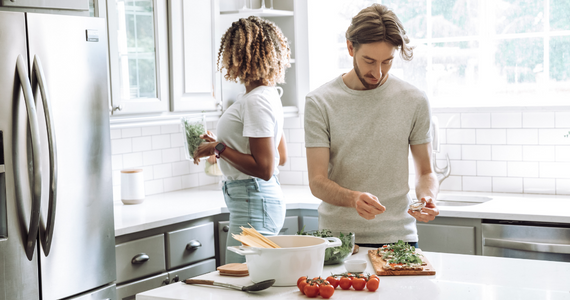 How does redraw work?
The cheapest way to redraw funds is usually online through internet banking. But if this isn't an option for you, check how much it will cost to redraw over the phone with your current lender.
The amount you can redraw at a time depends on how far ahead you are of your scheduled repayments. There's usually a minimum and maximum amount you can redraw. It's important to check how much you have available to redraw before you make any commitments.
After you redraw funds from your home loan, your loan's contract still applies, and you need to make your next scheduled repayment by the due date. It's important to remember that the interest part of your repayments will increase because you are now paying interest on a higher loan amount.
A redraw facility may be cheaper than using a credit card or personal loan as the interest charged on your home loan is usually lower than with other types of credit.
Before making any commitments, it's important to check how much you have available, and what your options are.
The lowdown on home loan top-ups
The benefits
Topping-up (increasing your loan amount) allows you to access the equity accrued in your house. Like a redraw, you can use a top-up for all sorts of expenses. These include:
home improvements

consolidating debts

purchasing a new car

paying for a wedding

funding your children's education.
A big benefit of a top-up is that it can be cheaper than other types of borrowing. This is because home loans generally have lower interest rates than personal loans or credit cards.
Things to keep in mind
Opting for a top-up on your loan means that you are increasing your mortgage. This means you'll need to consider:
how much this will extend the life of your loan

how much your repayments will increase by

whether you can budget for this with your other financial commitments.
Finally, the amount you can borrow depends on your personal financial situation, the value of your property, and your bank's standard lending criteria. For more information, speak to us on 02 9554 3566. 
Source: NAB
Reproduced with permission of National Australia Bank ('NAB'). This article was originally published at https://www.nab.com.au/personal/life-moments/manage-money/manage-debt/home-loan-funds
National Australia Bank Limited. ABN 12 004 044 937 AFSL and Australian Credit Licence 230686. The information contained in this article is intended to be of a general nature only. Any advice contained in this article has been prepared without taking into account your objectives, financial situation or needs. Before acting on any advice on this website, NAB recommends that you consider whether it is appropriate for your circumstances.
© 2022 National Australia Bank Limited ("NAB"). All rights reserved.
Important:
Any information provided by the author detailed above is separate and external to our business and our Licensee. Neither our business nor our Licensee takes any responsibility for any action or any service provided by the author. Any links have been provided with permission for information purposes only and will take you to external websites, which are not connected to our company in any way. Note: Our company does not endorse and is not responsible for the accuracy of the contents/information contained within the linked site(s) accessible from this page.