Almost 5 million Australians received an increase in welfare payments from 20 September 2022. The Federal Government announced the largest indexation increase to pensions in 12 years, while other welfare payments will see the highest rise in more than three decades. The increase has, in part, been driven up by the highest inflation in decades.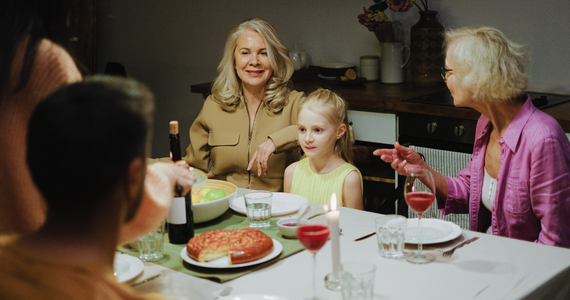 Latest Age Pension rates (from 20 September 2022)
From 20 September 2022 the maximum full Age Pension increased $38.90 per fortnight for a single person, and $58.80 a fortnight for a couple.
The tables below provide more detail in terms of the latest increase and how the Age Pension is broken down.
Age Pension rates for a single person
|   | Amount | Increase |
| --- | --- | --- |
| Maximum base rate | $936.80 | $36.00 |
| Maximum pension supplement | $75.60 | $2.90 |
| Energy supplement | $14.10 | – |
| Total (per fortnight) | $1,026.50 | $38.90 |
| Total (per year)* | $26,689 | $1,011 |
Age Pension rates for a couple (living together)
|   | Amount (each) | Increase (each) | Amount (combined) | Increase (combined) |
| --- | --- | --- | --- | --- |
| Maximum base rate | $706.20 | $27.20 | $1,412.40 | $54.40 |
| Maximum pension supplement | $57.00 | $2.20 | $114.00 | $4.40 |
| Energy supplement | $10.60 | – | $21.20 | – |
| Total (per fortnight) | $773.80 | $29.40 | $1,547.60 | $58.80 |
| Total (per year)* | $20,119 | $764.40 | $40,238 | $1,528.80 |
Source: Services Australia. Applicable 20 September 2022 to 19 March 2023
Can I earn extra income without losing benefits?
Yes, the Government announced a proposal that people on the aged, veterans and disability pensions will also be able to earn extra income from working without losing their pension benefits.
It is proposed that Pensioners will be able to earn an extra $4,000 a year without penalty, from December 2022 to 30 July 2023
If you're eligible for the Age Pension, the amount you'll receive depends on your age and residency, income, and the value of your assets. Learn more about Age Pension eligibility and requirements. Note that this proposal is still subject to passing of Legislation.
When is the next Age Pension increase?
The Age Pension rates will next potentially change on 20 March 2023. Increases are likely but not certain because the Australian Bureau of Statistics evaluates these increases based on changes in the Consumer Price Index (CPI), Male Total Average Weekly Earnings, and the Pensioner and Beneficiary Living Cost Index.
Age Pension rates and the upper thresholds for the assets and income tests used to determine eligibility for a part Age Pension are adjusted in March and September each year. The lower limits used to determine eligibility for the full Age Pension change in July each year.
How often is the Age Pension paid?
The Age Pension is normally paid fortnightly, but you can apply to the Department of Human Services (via Centrelink) to receive weekly payments if you are:
Homeless (or risk becoming homeless)

Having trouble managing your money.
Your future is unique. So are our retirement options.
Everyone's financial plan is different. That's why we've created a range of retirement options with sophisticated investment choices to build your wealth while you receive a steady income stream. Our options are designed to help fund the lifestyle you want in retirement.
MLC has retirement solutions designed to help withstand economic volatility, giving you confidence that you can prosper in constantly changing markets.
MLC Masterkey Pension Fundamentals
An easy-to-manage pension account that allows you to control your retirement income stream and make the most of your retirement investments.
MLC Wrap retirement solutions
Create a strong and diversified portfolio with your adviser that builds your super and supports you in retirement.
What other payments are increasing?
JobSeeker Payment, Parenting Payment, ABSTUDY and Rent Assistance will also increase.
JobSeeker recipients aged over 22 without children will receive an additional $25.70 a fortnight, taking their payment to $677.20 a fortnight (includes the Energy Supplement).
Single parents will receive an extra $35.20 a fortnight, taking their parenting payment to $927.40 per fortnight (including the Pension Supplement and Energy Supplement).
The maximum rent assistance payment will go up by $5.80 per fortnight for singles with no children to $151.60, and by $5.40 for couples with no children to $142.80.
It will go up by $6.86 per fortnight for single parents and couples with up to two children, and by $7.70 per fortnight for single parents and couples with three or more children.
For couples on JobSeeker or parenting payments, the rate will increase by $23.40 a fortnight to $616.60 (including the Energy Supplement).
Financial wellbeing in retirement
If you're eligible for the Age Pension and approaching retirement age, you don't necessarily have to spend all your super before you're eligible for pension payments.
If you'd like some help assessing your eligibility for benefits, and strategies to improve your retirement savings, a financial coach may help set you on the right track. Their job is to help you with every aspect of your financial life, while keeping you on track to achieve your goals. Call us today on 02 9554 3566 to see how we can help you. 
Important information and disclaimer
This article has been prepared by NULIS Nominees (Australia) Limited ABN 80 008 515 633 AFSL 236465 (NULIS) as trustee of the MLC Super Fund ABN 70 732 426 024. NULIS is part of the group of companies comprising Insignia Financial Ltd ABN 49 100 103 722 and its related bodies corporate ('Insignia Financial Group'). The information in this article is current as at November 2022 and may be subject to change. This information may constitute general advice. The information in this article is general in nature and does not take into account your personal objectives, financial situation or needs. You should consider obtaining independent advice before making any financial decisions based on this information. You should not rely on this article to determine your personal tax obligations. Please consult a registered tax agent for this purpose. Opinions constitute our judgement at the time of issue. The case study examples (if any) provided in this article have been included for illustrative purposes only and should not be relied upon for decision making. Subject to terms implied by law and which cannot be excluded, neither NULIS nor any member of the Insignia Financial Group accept responsibility for any loss or liability incurred by you in respect of any error, omission or misrepresentation in the information in this communication.