For most people, selling one property is stressful enough. Imagine how tricky it is to manage the sale of two properties and refinance two additional properties, all while buying your dream home.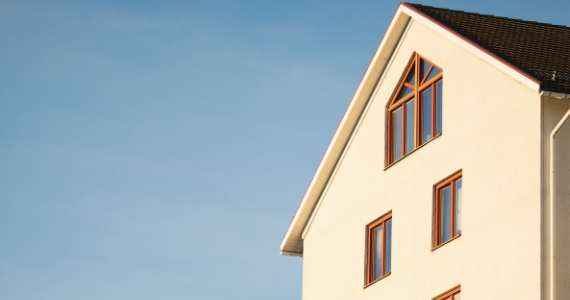 This is exactly the situation an MFAA accredited finance broker handled for her clients Greg and Shannon – a couple in their mid-30s.
The pair had a complex portfolio of property investments. They had recently sold but not settled one of their investment properties, they owned and lived in another property, which was to be sold, and they also owned an investment property in Melbourne. On top of this, Shannon owned a property with her brother in a mining town in Western Australia.
"They earned high incomes, but they didn't have a lot of equity in the properties they owned," the broker explains. "Plus, they were looking to sell at a time when the market was flat."
The broker managed the process by advising the couple to sell the home they lived in as well as the other freestanding house they owned. But they kept their investment property in Melbourne and paid the wife's brother out so they could also keep the investment property in WA.
This made sense because, although its value had dropped since it was purchased – one of the reasons they were able to pay out the brother – it earned rent of $4000 a month. This meant they could pay down the loan quickly, a good strategy for building up their retirement nest egg.
They were able to refinance the WA property and secure it against the investment property in Melbourne. In a separate transaction they were able to buy the dream home they now live in.
The MFAA broker's advice to anyone in a similar situation is to seek advice and put together a strategy that will help build retirement savings.
"The value of working with a finance broker in this type of situation is that we are able to come up with the right structure for the client. It took me three months from beginning to end but the client was happy with the result," advises the broker.
Very happy, by all reports. "We could not speak more highly of the service we received. They definitely went well above what we would ever expect," says Shannon.
"When we thought there was no hope to achieve our goals, not only did the broker pull out every measure to ensure it would happen, they were also there keeping us upbeat."
*Customers' names have been changed.
Do you have complex property questions? Ask us today by calling 02 9554 3566. 
Source: MFAA 
Reproduced with the permission of the Mortgage and Finance Association of Australia (MFAA)
Important:
This provides general information and hasn't taken your circumstances into account.  It's important to consider your particular circumstances before deciding what's right for you. Although the information is from sources considered reliable, we do not guarantee that it is accurate or complete. You should not rely upon it and should seek qualified advice before making any investment decision. Except where liability under any statute cannot be excluded, we do not accept any liability (whether under contract, tort or otherwise) for any resulting loss or damage of the reader or any other person.  Past performance is not a reliable guide to future returns.
Any information provided by the author detailed above is separate and external to our business and our Licensee. Neither our business nor our Licensee takes any responsibility for any action or any service provided by the author.
Any links have been provided with permission for information purposes only and will take you to external websites, which are not connected to our company in any way. Note: Our company does not endorse and is not responsible for the accuracy of the contents/information contained within the linked site(s) accessible from this page.