Many Australians now technically qualify to be certified as a sophisticated investor, but what are the benefits and risks?
Sophisticated is a word that can have a wide range of connotations.
In the subjective sense it may be used to describe people considered to be well educated, knowledgeable and experienced.
But there is an entirely different and specific meaning of 'being sophisticated' when it comes to investing.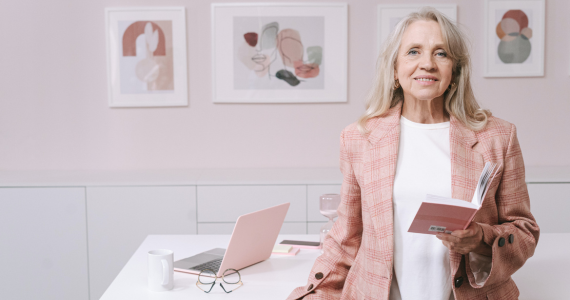 Among these is one legal definition enshrined within the Corporations Act 2001, under which certain eligible investors can be certified by a qualifying accountant as being 'sophisticated investors' for the purposes of investing in certain securities based on their gross income or net assets.
To be able to pass this particular 'sophisticated investor' test, individuals must either be able to prove to their accountant that they have earned at least $250,000 in pre-tax income in each of the two previous financial years or that they have net assets of $2.5 million (which can include the family home).
Many households now potentially qualify
When the test levels were first introduced in 2002 typical household income and assets levels were lower than they are today.
A large number of Australian households now potentially qualify to pass this particular sophisticated investor test based purely on the value of their family home and other assets. For the purposes of this calculation it is also permissible for individuals to include net assets or gross income from any companies they control.
There are separate but broadly aligned tests of financial sophistication applicable in other contexts that are expected to come under scrutiny in the near future. 
A Treasury review into managed investment schemes is currently considering various reform options, focusing among other things on whether the thresholds that determine whether an investor is a retail client or wholesale client for the purposes of the Corporations Act remain appropriate.
Chapter 7 of the Corporations Act, which regulates offers of investments in managed investment schemes, sets out criteria for obtaining an accountant's certificate that are aligned with those described above. 
The proposed Treasury review follows a number of significant scheme failures since the regulatory framework for managed investment schemes was first introduced more than 20 years ago.
What are the advantages of being a sophisticated investor?
There are reasons why it may be desirable to be certified by an eligible accountant as being a sophisticated investor.
For example, some investment offers are only open to investors who hold this certification (or who qualify to participate in the offer on the basis that they a pass different onerous test set out in the Corporations Act). These investment offers may involve complex financial products or securities, or may involve a relatively high level of risk.
Sophisticated investors with enough capital can potentially gain direct access to a wider range of financial products than general retail investors, such as in cases where the product issuer has decided to issue its product to a certain category of investor only. 
These investments could involve specific bond issues, venture capital deals, investments in hedge funds, private capital raisings by companies seeking to list on the stock market, mezzanine finance for property developments, or other complex financial products.
Sometimes, these types of investments require a substantial minimum amount to be invested which may be in the order of hundreds of thousands of dollars or even more.
What are the risks of being a sophisticated investor?
Being certified as a sophisticated investor can open up new investment opportunities.
But it's important to understand that being certified as a sophisticated investor may also come with heightened risk.
That is, sophisticated investors are unable to benefit from the same legal protections that the Corporations Act otherwise requires issuers of financial products to make available to investors.
In practical terms, that means sophisticated investors can legally be offered access to wholesale investments without the product issuer being under any obligation to prepare and provide to them with a regulated disclosure document.
There is also no legal requirement for sophisticated investors to be provided with a prospectus, a Target Market Determination document or, where the investor has received tailored personal financial advice, a formal Statement of Advice.
The rationale for this lower level of investor protection has been summarised by the Australian Securities & Investments Commission which reports that certified sophisticated investors "are more likely to be able to evaluate offers of securities and some financial products (such as interests in managed investment schemes) without needing the protections of a regulated disclosure document."
They're also considered to be sufficiently skilled to understand the value of investment products or services and the risks associated with investing.
It's also important to understand that recourse to the Australian Financial Complaints Authority is provided on a discretionary basis to sophisticated investors and varies depending on the specific circumstances.
If you'd like support in setting and achieving your investment goals give us a call, we're here to help.
Source: Vanguard May 2023
Important information and general advice warning
Vanguard Investments Australia Ltd (ABN 72 072 881 086 / AFS Licence 227263) is the product issuer and the Operator of Vanguard Personal Investor. We have not taken your objectives, financial situation or needs into account when preparing this article so it may not be applicable to the particular situation you are considering. You should consider your objectives, financial situation or needs, and the disclosure documents for any financial product we make available before making any investment decision. Before you make any financial decision regarding Vanguard products, you should seek professional advice from a suitably qualified adviser. A copy of the Target Market Determinations (TMD) for Vanguard's financial products can be obtained at vanguard.com.au free of charge and include a description of who the financial product is appropriate for. You should refer to the TMD before making any investment decisions. You can access our IDPS Guide, PDSs, Prospectus and TMDs at vanguard.com.au or by calling 1300 655 101. Past performance information is given for illustrative purposes only and should not be relied upon as, and is not, an indication of future performance. This article was prepared in good faith and we accept no liability for any errors or omissions.