Key takeaways
Financial benefits of relocating could include reducing your current mortgage repayments and turning your current home into an investment opportunity

Financial drawbacks may include potential loss of capital growth and limited work options.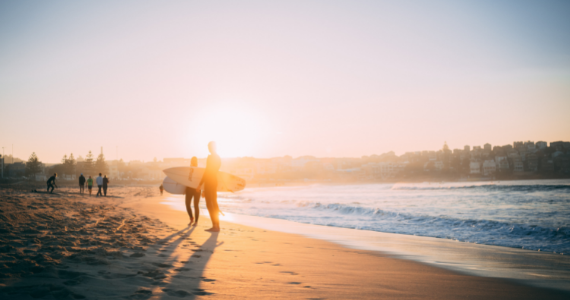 The old age tale of leaving a small sleeping town in search of the excitement of the big city, may no longer be the case. In fact, it's becoming quite the opposite.
With more Aussies adapting to working from home during COVID, the idea of having to pay premium prices to live in a big city close to work, is losing its attraction.
Instead people are looking to relocate to regional areas—those which offer greater affordability and a more relaxed lifestyle. 
In this article we address some of the financial benefits and drawbacks to selling your home and moving for a tree or sea change.
Financial benefits of relocating
Reducing your current mortgage repayments
If you can use the proceeds from your relocation to reduce your current home loan, this may be financially beneficial as the amount of interest you're paying on your repayments will be less.
You may also have the chance to free up some capital to pay down debts or reap tax benefits by putting some extra money into your super.
Turning your current home into an investment opportunity
If you can afford to buy a new home in a regional area, and hold on to your inner-city dwelling, your current home may provide a potential source of income as an investment property.
Don't forget to do your research if you're considering going down this route though—look into rents and vacancy rates within the area. This will help you understand if your potential return from your investment will be higher than if you were to sell your property and pay off your home loan for example. 
Tax-free downsizer contribution
If you're 65 years or older and you decide to sell your home, you may be eligible to make a downsizer contribution into your super from the proceeds of your sale. This can be up to $300,000 for a single and up to $600,000 for a couple.
One of the great benefits of this is it can provide a source of tax-efficient income for your retirement.
Seek help from a professional
Before making a decision to relocate, it's always important to consider the impact it will have on your lifestyle and financial situation.
A financial adviser can help by investigating different strategies for you so you can make a balanced and informed decision on whether a tree/sea change is your best option.
They can also assist with other aspects of your financial life—savings, insurance, tax, debt—while keeping you on track to achieve your goals.
More importantly, they can answer questions like:
How can I pay off my mortgage faster and reduce my debt?

What age can I stop working and retire?

What strategies can I use to build my wealth?
If you value the experience of experts in other aspects of your life, don't discount it when it comes to managing your life savings.
Potential financial drawbacks of relocating
Potential loss of wealth
If you sell your home in a capital city and relocate to a regional area, your new home may not offer the same capital growth potential over time.
However, if you're able to repay your debt and access a more affordable cost of living, then it could be well worth it.
Buying and selling property is costly
Selling a property isn't cheap. There are agent fees, advertising costs and legal expenses. Then there's the cost of buying a property which includes stamp duty, legal fees and mortgage fees (if you're taking out a home loan), not to mention removal costs.
Negotiating a sale and managing the settlement process can also be stressful so it's important to make sure this is what you really want.
One option may be to rent first. It's a kind of try-before-you-buy philosophy which works well particularly if you're moving to a completely new area and lifestyle that you're not accustomed to.
If you were to lose your job, then what?
Depending on your line of work, you may not have as many employment opportunities in a regional area as you would in a larger city. This may impact you in the long-term—while you may be able to negotiate a flexible work arrangement with your current employer, it might not always be the case.
Source: MLC May 2021
National Australia Bank Limited. ABN 12 004 044 937 AFSL and Australian Credit Licence 230686. MLC Limited uses the MLC brand under licence. MLC Limited is a part of the Nippon Life Insurance Group and not part of the NAB Group of Companies. The information contained in this article is intended to be of a general nature only. Any advice contained in this article has been prepared without taking into account your objectives, financial situation or needs. Before acting on any advice on this website, NAB recommends that you consider whether it is appropriate for your circumstances.
Important:
Any information provided by the author detailed above is separate and external to our business and our Licensee. Neither our business nor our Licensee takes any responsibility for any action or any service provided by the author. Any links have been provided with permission for information purposes only and will take you to external websites, which are not connected to our company in any way. Note: Our company does not endorse and is not responsible for the accuracy of the contents/information contained within the linked site(s) accessible from this page.