Retirement villages in Australia offer residents a unique range of retirement living options, including accommodation options, facilities and services. Many retirement villages feature pools, golf courses, regular social events and 24-hour emergency assistance.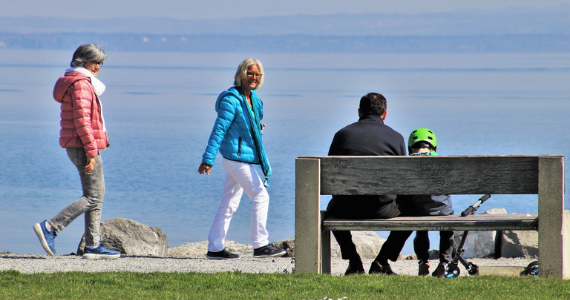 For many people, retirement is a new and exciting stage of life where you can relax after years of hard work, take part in a range of social activities or travel around the world. How you want to spend your retirement is the first thing we think of, but a question that is just as important is where to spend retirement.
More and more people are opting to live in retirement villages around Australia. There are currently more than 2300 retirement villages around the country with 185,000 seniors calling these villages home.
Retirement villages are popular for retirees as they offer the opportunity to downsize to a low-maintenance home in a safe and secure community of like-minded people. Residents living in a retirement village can still enjoy living an independent lifestyle without having to worry about the maintenance of a larger home.
There are costs associated with moving into a retirement village, however independent living units, apartments and villas are often much cheaper than similar sized properties in the same area. A number of retirement villages in Australia also offer the option to rent their units.
Types of Retirement Village Properties
Villas & Independent Living Units (ILUs)
Villas in a retirement village are designed for those who require little or no assistance with daily tasks, but still want to enjoy the benefits and community that come with living in a retirement village. Villas/ILUs can have anywhere from one to even four bedrooms and be stand-alone buildings, townhouses or high-rise apartment-style dwellings.
Serviced Apartments
Serviced apartments are ideal for those who don't need regular care, but need support with some daily tasks from meals, cleaning services, laundry or personal care. Serviced apartments generally have one or two bedrooms and a small kitchen/kitchenette with access to 24-hour support. 
Retirement villages and home care services
Many retirement villages now offer their residents access to a range of home care services. Home care services can assist with daily activities including personal care, domestic work and transport to and from appointments.
Home care services do incur additional costs (in addition to the costs associated with living in a retirement villages) however you may find you are eligible to receive a Government-funded Home Care Package.
Retirement villages with co-located residential aged care
In addition to providing home care services, some retirement villages also have co-located residential aged care homes located on the same site or in the same building. This means that as your care needs change, you can still remain living in the same community.
In order to move into a retirement villages' residential aged care accommodation, you will need to undergo an aged care assessment (ACAT/ACAS) to find out if you are eligible.
Search for retirement villages near you by clicking on your state below:
Source: This article was originally published on https://www.retirementlivingonline.com.au/your-guide-to-retirement-living.
Important:
This provides general information and hasn't taken your circumstances into account. It's important to consider your particular circumstances before deciding what's right for you. Although the information is from sources considered reliable, we do not guarantee that it is accurate or complete. You should not rely upon it and should seek qualified advice before making any investment decision. Except where liability under any statute cannot be excluded, we do not accept any liability (whether under contract, tort or otherwise) for any resulting loss or damage of the reader or any other person.
Any information provided by the author detailed above is separate and external to our business and our Licensee. Neither our business nor our Licensee takes any responsibility for any action or any service provided by the author. Any links have been provided with permission for information purposes only and will take you to external websites, which are not connected to our company in any way. Note: Our company does not endorse and is not responsible for the accuracy of the contents/information contained within the linked site(s) accessible from this page.